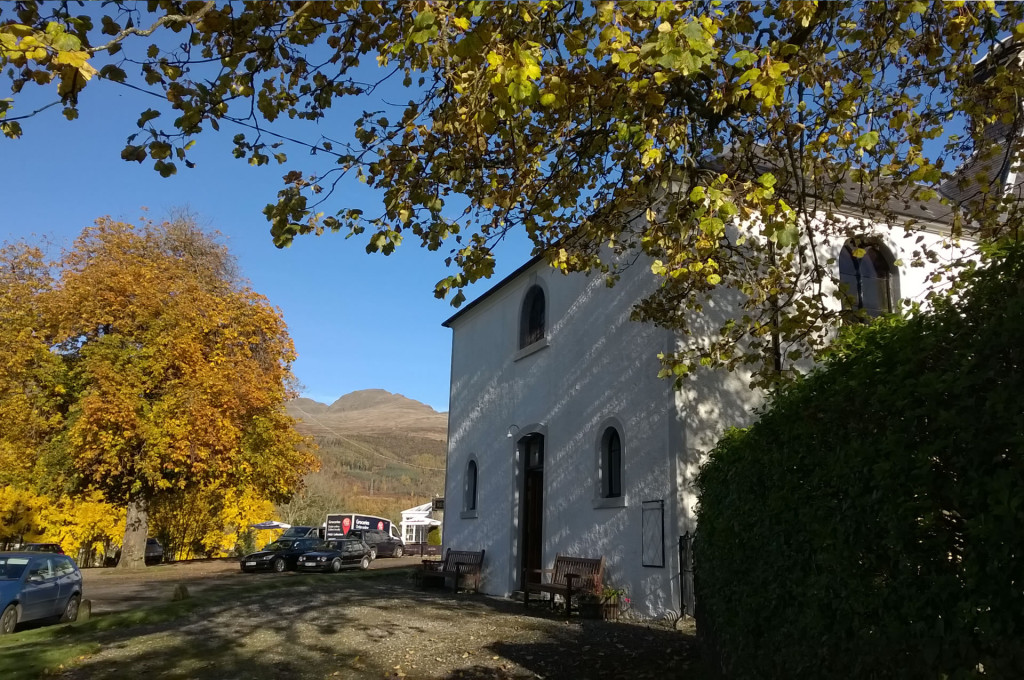 Killin and Ardeonaig is a remote rural community with a resident population of 700 people in the village itself plus a scattered population of a further 270 in the surrounding countryside. There are 440 households plus around 100 holiday homes and caravans. Most people are employed through tourism, leisure or agriculture. It is in rural Perthshire although entirely within Stirling Council area. Killin is situated on the western end of Loch Tay 37 miles from Stirling and 44 miles from Perth and Oban. Ardeonaig is a hamlet along the south side of the loch. The area is full of opportunities to: enjoy the scenery, walk, cycle, paddle, climb Munros, and explore local history, plants and wildlife.
In the village there are a number of shops and businesses and a small primary school with around 56 pupils. For secondary education the children travel to Callander, 21 miles to the south. There are a number of groups which meet in the well-used community hall and the Church's community rooms. Annual village events include: Hogmanay Fireworks, Highland Games, and an agricultural show. There is a strong community spirit in the village.
In Ardeonaig there is a Christian outdoor adventure centre run by the Abernethy Trust. Abernethy has four outdoor centres in Scotland and the team are all Christians. They provide: outdoor education for schools, activity weekends, adventure holidays for families and groups, and they run an activity week for local children during the school holidays.